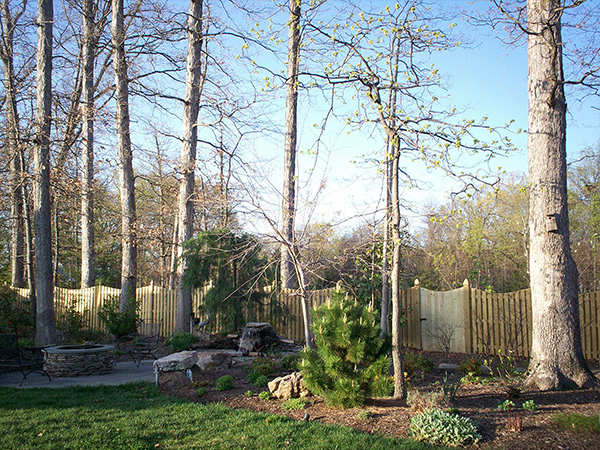 10 Things to Consider Before Getting a Fence (Part 2)
Moving forward with the conclusion of part one, here are five more great things to consider before building a fence.
6. What is the Best Material for My Style of Fence?

While the style of fence you do decide to go with will determine the type of material, there are pros and cons for each of those materials. While most people think wood when they hear the word fence, wood is not always the best option. Many other factors go into selecting the right type of fencing material. For example, the climate, the fence style and what it's ultimate function is going to be. Northern Virginia Fence Company will go over every material option with you and decide which is the best route for you to go, together.

7. Permits and HOA Rules

Depending upon your city and neighborhood, there may be permits or HOA rules that need to be followed in order to get a new fence. As a homeowner, you should be fully aware of any type of rules, regulations or permits that may be required before getting a new fence. Plus, there may be regulations imposed by the city about the distance your fence must be from a sidewalk, property line or any number of other things. Luckily, however, Northern Virginia Fence Company will do all the dirty work for you! We work with all HOAs, handle any applications for permits or anything else that may need to get an approval. This is just one of the reasons that Northern Virginia Fence Company are the premier fence company in Virginia.

8. Why Can't I Install the Fence Myself?

While installing a new fence yourself is always an option, is it really the best option? While it may seem simple, installing a fence is much harder than it sounds. It is one of those jobs that if you do start it yourself, you will quickly wish that you hadn't. Why put yourself through the pain and misery of building a fence when you can hire Northern Virginia Fence Company, Northern Virginia's premier fence building specialists. They will work with you every step of the way, handle any HOA or permit situations, and guarantee that you will love your new fence.

9. Do I Need to Change my Landscaping?

With every new fence, there is always an opportunity for you to change your landscaping. With a new fence and some simple landscaping changes, you can easily transform your yard into something completely different. At the same time, you can get a fence and have its base block a part of your lawn or some flowers that require sunlight. If this is the case, it can easily be fixed with some stones or some other feature along the base of the fence.

10. Maintaining Your Fence

The maintenance of your fence is 100% dependent upon the type of material it is made out of. Wood fences, in the long run, will require a little more maintenance than their aluminum and vinyl counterparts. However, they may also be the perfect accent to your yard. Northern Virginia Fence Company will sit down with you and go over every single detail of the fence that will be perfect for your individual situation. Either way, always be sure to clean your fence and they will not only look great but will last for many years to come!